Painted Grullo Dude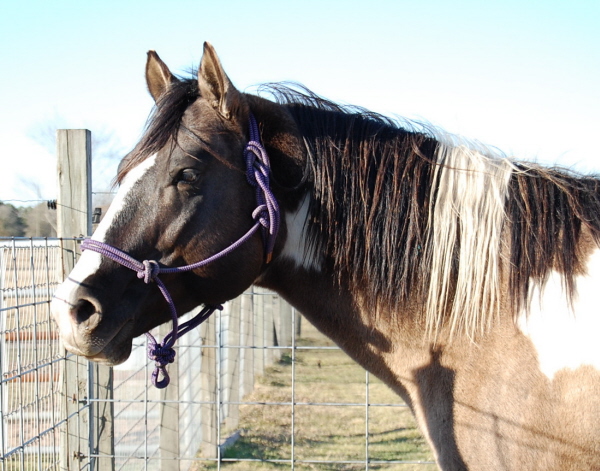 Grullo / Grulla APHA Tobiano Stallion Standing In Texas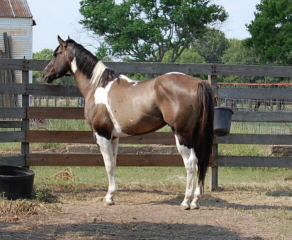 This is our Grullo APHA stallion! We bred Shade & Lady to him back in 2007 and were very pleased with the 2 resulting fillies. When he came up for sale, it wasn't a hard decision to bring him to our farm.
He is 15H tall, built very nicely and has a great pedigree to boot.
You can check out his awesome pedigree at ~ Pedigree
Although Painted Grullo Dude is IMPRESSIVE bred on the top side, his sire is tested HYPP N/N so there is no worry of that being inherited from him.
His 2 fillies we have here pictured at 2 1/2 months old from Lady & Shade ~
The fillies in October 2008 after weaning ~ Both are very friendly and easy to work with.
Here is Toby in his winter clothes ~ Jan 31, 2009
He is chillin' out in his paddock
Saying hello to his daughter ~
2009
Toby has a new baby! Born March 8, 2009 and his owners have named him "Jerry's Lil Dude" - barn name Sparky
Toby watching his mares on a sunny morning ~ 4/15/2009
This is Toby in his everyday, outside pasture clothes.
This stallion does have a red gene so he can sire RED DUN as well as DUN & GRULLO. He does not carry agouti (turns black to bay) so bred to non agouti black mares, he should throw Blacks and Grullo. Bred to bays you will likely get DUN and bred to sorrel will give the full range of possible colors including Black, Bay, Sorrel, Grullo, Dun and Red Dun ~ all with or without paint spots.
If you know the exact color genetic makeup of your mare, follow this link and it will calculate all color possibilities of your foal if you enter Grullo, Tobiano (Heterozygous) Ee and non agouti aa for the stallion. Color Calculator